Send a package to Canada
We'll deliver your shipment over the ocean safely, quickly and at a fraction of the cost of other shipping companies. From the comfort of your home, send a shipment to Canada with one click. You don't have to deal with anything else, we'll take care of the rest.
How to send a package to Canada?
Place an order on our
site
and we'll take care of the rest.
Our courier will pick up the package at given address and deliver it to your chosen destination in Canada.
If the courier can not reach anyone, you will see it in the online tracking and you can arrange delivery for another day for free.
How much?
You can send the package to Canada from $67.49 . You will find the exact price in our calculator.
Why send a package to Canada with Teahouse?

Fast and reliable transportation of your shipments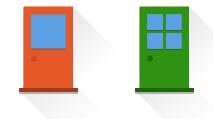 Delivery of packages door to door

Best price / transport quality ratio and customer service
Other benefits of package delivery
Better shipping cost when sending multiple packages
You can track your shipment online at all times
We carry your luggage cheaper than the airline
Basic insurance free included in the transport price
Foundations and non-profits send for free
Students get a guaranteed discount
Custom B2B collaboration for regular customers
Fast and reliable air transport of your packages
Sending a package?
Send anything you wish to or from Canada. Presents, souvenirs or your purchases. For example, if a Canadian e-shop does not deliver abroad, we will collect and deliver the goods to you.
Traveling to Canada?
Have your luggage delivered to the hotel. You do not have to take them to the airport and you will save on the transport that is extremely expensive with the airlines. Sending your luggage to Canada with a shipping service is more convenient, cheaper and as safe as by plane.
Sending regularly?
Whether you want to ship from your e-shop to Canada or just send a couple of packages to friends regularly, we will find solutions tailored to your needs.
Teahouse Transport has been delivering shipments worldwide to close and remote countries since 2011.
Thanks to our partnership with DPD, DHL, FedEx, TNT and UPS, we can guarantee the shortest and most efficient journey for your shipment.
Things you should know about Canada before sending your shipment
Fill in the recipient's phone number
When filling in the order, remember the recipient's phone number. Important information is left at this number, especially if the package fails to be delivered on the first try. Without the number, the addressee can not find out what happened to the package.
What not to send?
In Canada, there are a number of limitations on what you can and can not send. There is a ban on imports of apples, strawberries, apricots and potatoes throughout the country. Other types of fruits and vegetables, meat and dairy products require import authorization. If you want to send food to Canada, we recommend that you prefer dried or dehydrated products. For more information, please visit the Canadian Food Inspection Agency website. There is also a bad on tobacco products and alcohol as well as restrictions on other things that can not be sent in general.
How high is the customs fee?
The customs fee is equal to 5% of the package total value plus a handling fee of 9.95 CAD. If the package is eligible for customs duty exemption, you do not pay any handling fee. A gift package is exempt from customs duty up to 60 CAD. To claim it, it has to be properly marked by a sticker or label and sent from physical person to another person. You can not send tobacco, alcoholic beverages or advertising materials in gift packages.
Are there any other fees?
If your shipment goes to New Brunswick, Newfoundland, Labrador, Nova Scotia, Ontario or Prince Edward Island, the Harmonized Sales Tax (HST) is applied. If you are sending a package to British Columbia, Manitoba, Quebec or Saskatchewan, you also pay the Provincial Sales Tax (PST).
Don't forget the ZIP code and exact address
They like very long streets in Canada, so finding the right door is pretty tough. Make it as easy as possible for your package and enter the recipient's exact address.
Prepare for possible delays
A lot of unexpected delays can happen to packages on the road. From the whims of the weather to a totally unpredictable situation. That's why it's better to send packages in advance and not rely on delivery at the last minute.