Cheap and fast international shipping
This price includes:
Parcel transport .
Basic insurance for up to of the transport value. You can buy additional insurance if you need.
In some countries, parcel pickup on the same day you place the order.
Any payment method, no extra charge for credit card payment.
usual price
your price Express delivery ✓ Next day pickup
Express delivery ✓ Next day pickup
incl. Oversized Item Fee:
Same day pickup. ✓ Same day pickup till You have to print the labels yourself
Thanks for your feedback. We're sorry the price seems too high.
Do you know... that your package with such dimensions can weigh up to kg and the price won't change?! Do you know... that this package can be dm3 bigger for the same price?! We've calculated the price by the weight of the package. We've calculated the price by the volume of the package. i
Are you moving abroad for work or studies? Do you need to ship your luggage, furniture, a gift to your loved ones, or simply send a parcel from point A to point B? It does not matter why you are sending something internationally - we can ship your package worldwide. Safely, fast and for the best price. You can also use our services if you are abroad and sending something back home..

Fast and reliable transportation of your shipments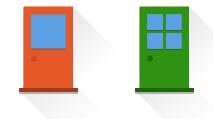 Delivery of packages door to door

Best price / transport quality ratio and customer service
How much is it?
The price is calculated from the size of your parcel and the target country. For a precise amount, use our calculator. All you need to input is the target destination, the size and weight of your package.
How to send a parcel abroad?
Sending a parcel internationally is easy. Thanks to our services, you can prepare everything from your couch. No need to carry a heavy package to the post office and no waiting in endless lines. 
Select a country you wish to send your parcel to.
Wait for us to contact you to collect all information on the shipment.
Our courier will pick your parcel up at a location of your choosing and deliver it on your chosen address.
If, by some coincidence, our courier visits your addressee, you will be notified in the online shipment tracking, and can reschedule the delivery for free.
How to pack your parcel?
Are you worried about the packing process for your parcel? No need, we have useful video walkthroughs that will guide you through the process.
Who can use our service?
We can ship parcels for you - no matter if you are simply an individual, a company or institute. Our services are there for everyone.
Why should you send your parcels with Teahouse Transport?
Better shipping cost when sending multiple packages
You can track your shipment online at all times
We carry your luggage cheaper than the airline
Basic insurance free included in the transport price
Foundations and non-profits send for free
Students get a guaranteed discount
Custom B2B collaboration for regular customers
Can shop using a virtual address in the UK
What you should know before sending a parcel abroad?
Every country has different requirements, rules and laws concerning transport. This is why we created an overview of what you should know before sending your parcel to your target location. Not all countries accept all shipment, unfortunately. Packages that include alcohol, cigarettes or perishable foodstuffs are, very commonly, confiscated. If your parcel is also priced over a certain value, you might have to pay customs duty or VAT. 
Who pays customs duty and VAT?
Parcels sent throughout the European Union are automatically relieved of having to pay the customs duty and VAT. Countries outside of the EU, however, set their conditions on their own, with the most common price being about 5% of the total parcel price (including shipping and insurance). Whenever you send a parcel from the EU to a country that is outside of EU, you also have to provide a commercial invoice. And that, unfortunately, stays true even if it is simply a personal parcel.
Prepare your commercial invoice
1. 
Contact details:
Name and Surname - of both the sender and the addressee
Phone number - of both the sender and the addressee
2. 
Parcel information:
Description of what is in the parcel and what is its use
Number of articles and their individual price
Shipping reason
Total parcel weight 
3. 
Incoterm – transport rules compliance
4.
 And, of course, the date and sender's signature